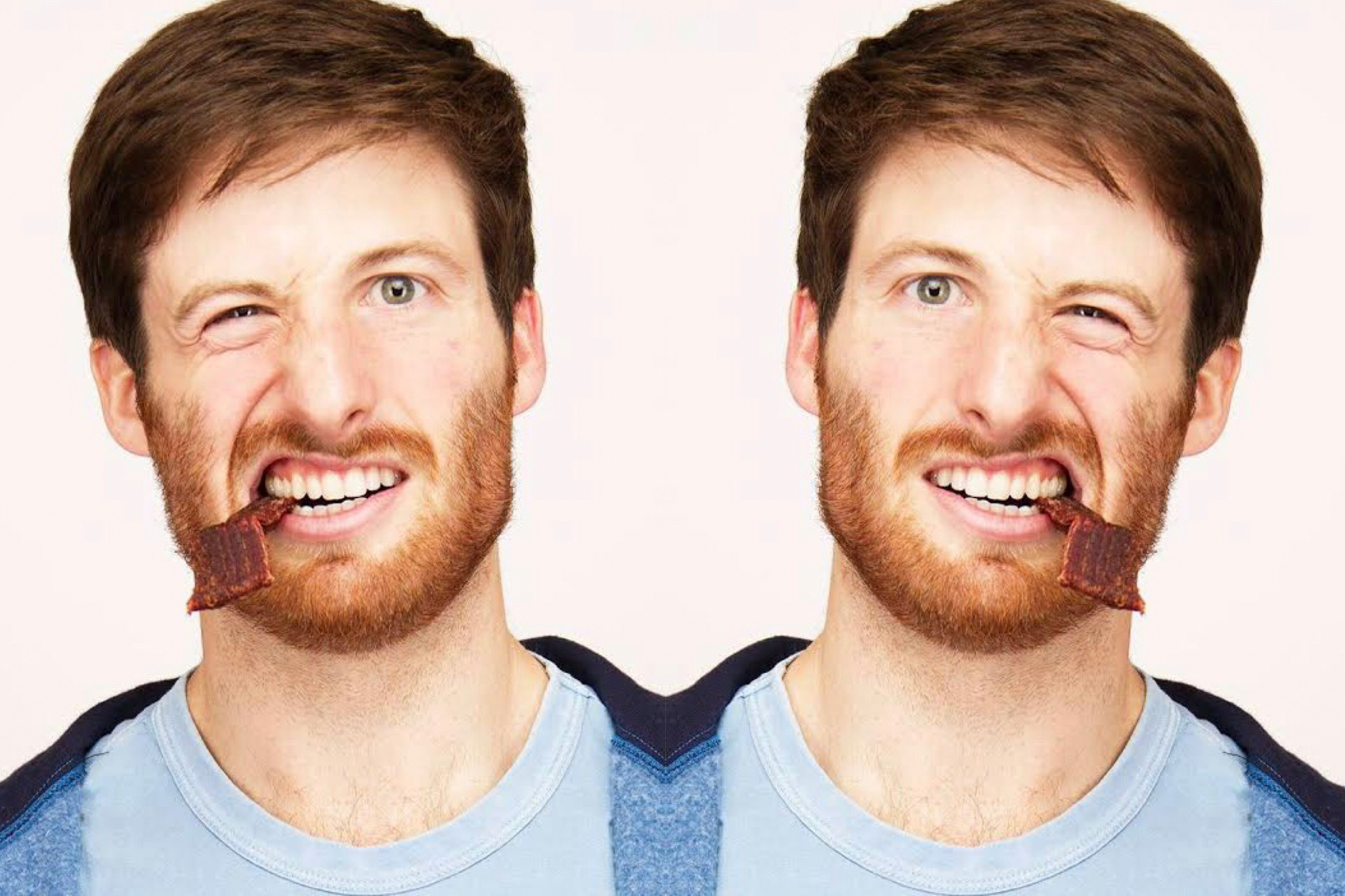 ballsy. A risk taker. The type of guy who won't take no for an answer (unless you mean it in which case he'll totally respect your boundaries). After growing up in Nashville, TN, studying finance at the University of Georgia and working in marketing in Dallas, Jeremy realized there is more to life than helping State Farm sell insurance, so he quit his corporate job (like a boss) and moved to New York to become a comedian. Through countless hours of grueling labor and an endless supply of Tony Robbins DVDs, he made himself a regular at clubs all over the city and sells-out venues across the country from Zanies in Nashville to Second City in Chicago. He's a writer for Funny or Die, a 6 time roast battle champion, and he currently hosts a life + comedy mashup podcast with 89 year old comedic actress, Dev Rogers, called "The Young & The Weary." Check it out on iTunes, Spotify, or Stitcher.
Some of you might be wondering why there's a picture of Jeremy surrounded by security guards on a major league baseball field. When he worked in marketing, the CEO bet him $1,100 to slide head first into second base from their seats in centerfield...so he did. After getting thrown into baseball jail, the CEO contacted the owner of the team and bailed him out with no charges. The Texas Rangers won that game with a walk-off hit in the 9th, and he got a check for $1,100 the next day. He used that money to start his comedy career.
"The most appropriate time to say "cool beans" is when your friend suggests Mexican food"