WHO AM I? Well, here it is:
jeremy pinsly is:
...a charming, handsome, lovable, adorable, witty, intelligent, and extremely humble stand-up comedian and writer. After growing up in Nashville, studying finance at the University of Georgia and working in marketing in Dallas, Jeremy threw away his Jewish mother's hopes and dreams and moved to NYC to perform stand-up comedy in 2011. Now six years into "the game," Jeremy has (for once in his life) exceeded his family's expectations and developed into a true comedic force. He recently booked a solo headlining tour, "The Definitely Not Kosher Tour" and has been wowing audience in Nashville, Atlanta, Dallas, Philadelphia, DC, Chicago and New York with his unique blend of positivity, sarcasm, story-telling and heavy self-deprecation (because he doesn't need your validation!).
When he's not dominating the stage with his hilarious wit and charm, Jeremy writes daily for Funny or Die, ComedyWire and his mother's dog fashion blog. Did we mention he's a 6 time roast battle champion at the New York Comedy Club? Well he is. So that's pretty cool. Jeremy could keep going on to talk about how he's performed corporate gigs and comedy festivals across the country, made it to the finals of the New York Comedy Club Competition, ran onto the Texas Rangers baseball field for $1,000 and how he is just an overall tremendous human being, but his modesty will not allow it. If you have any idea what's good for you, book him immediately! He's going to stop using the third person now. Have a lovely day!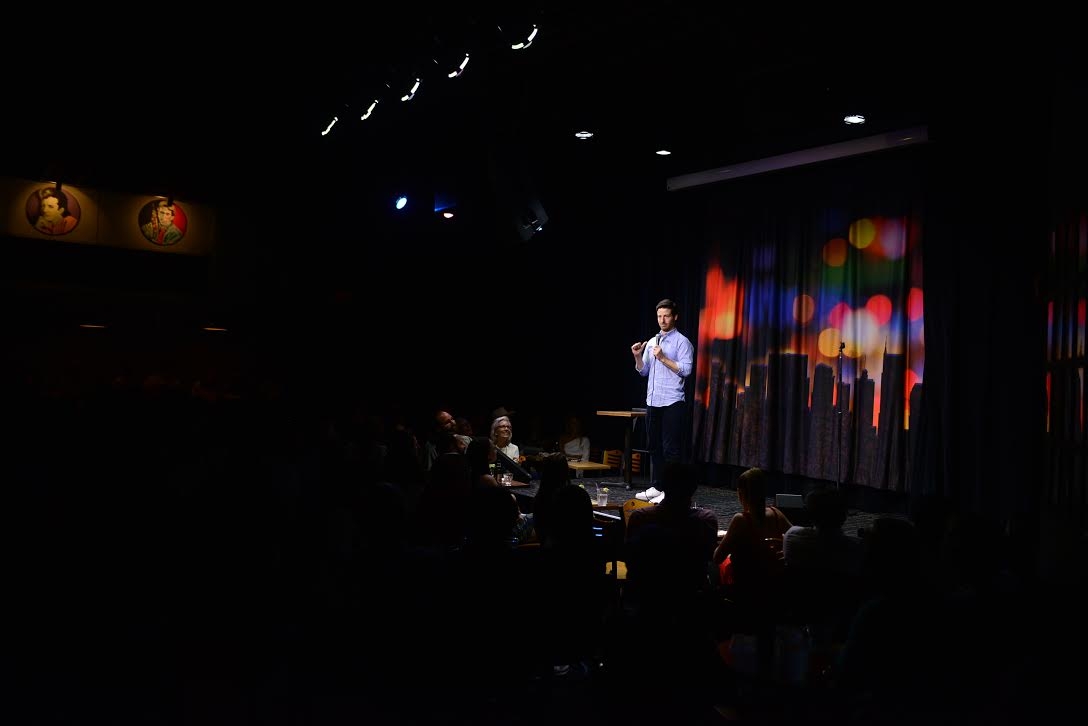 (GUY WITH THE MIC. BLUE SHIRT. EXTREMELY FUNNY.)